Vapour Products℠_Solar Plexus Pressure Belt™G2,
MondayOFF interview with Saemundur Thor Helgason


Saemundur Thor Helgason, Solar Plexus Pressure Belt™G2,
3ge3 Project, Shanghai, installation view, 2021


Saemundur Thor Helgason, Solar Plexus Pressure Belt™G2,
3ge3 Project, Shanghai, installation view, 2021


Saemundur Thor Helgason, Solar Plexus Pressure Belt™G2,
3ge3 Project, Shanghai, installation view, 2021
Saemundur Thor Helgason, Solar Plexus Pressure Belt™G2,
3ge3 Project, Shanghai, installation view, 2021
Saemundur Thor Helgason, Solar Plexus Pressure Belt™G2,
3ge3 Project, Shanghai, installation view, 2021
Saemundur Thor Helgason, Solar Plexus Pressure Belt™G2,
3ge3 Project, Shanghai, installation view, 2021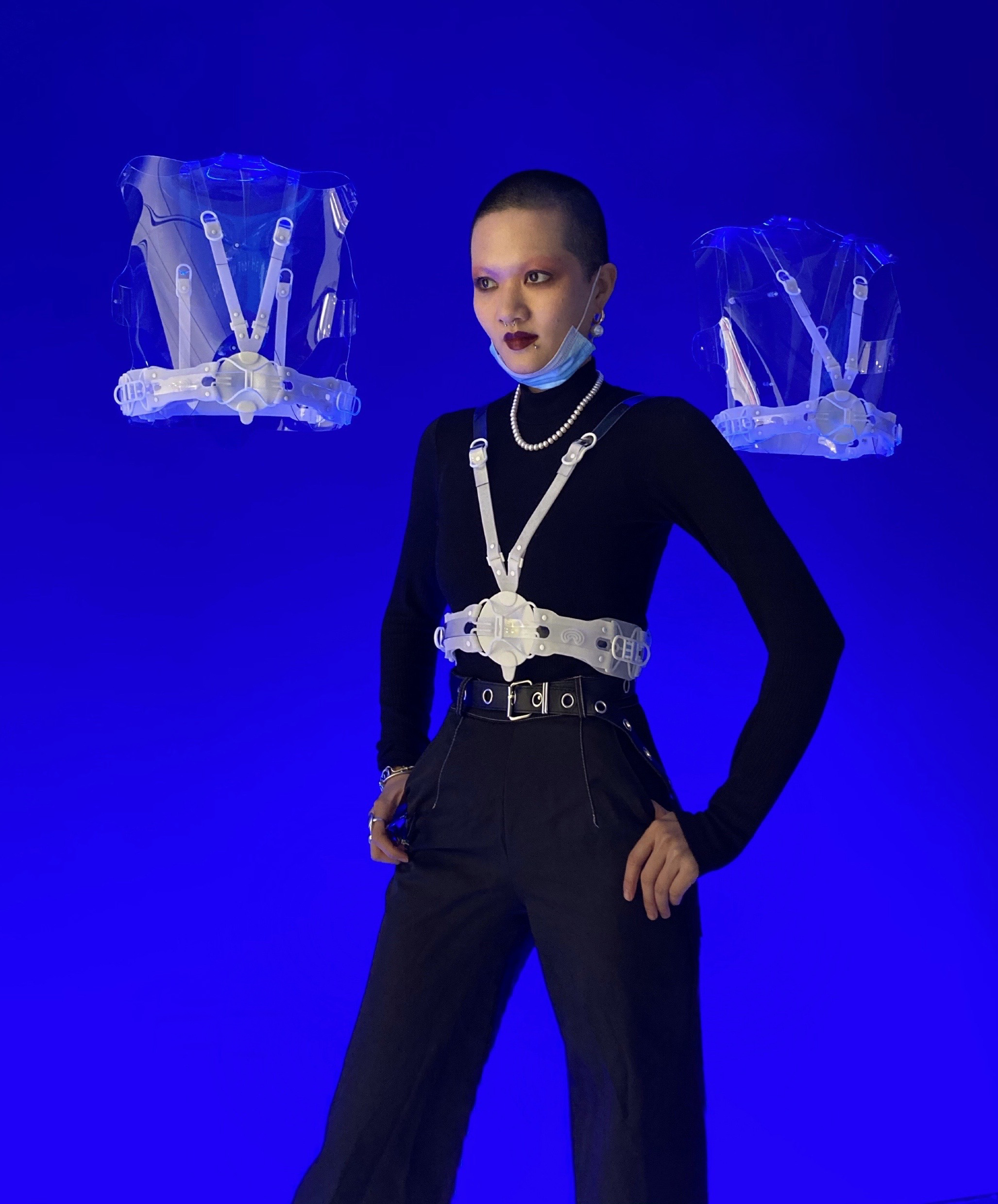 Saemundur Thor Helgason, Solar Plexus Pressure Belt™G2,
3ge3 Project, Shanghai, visitors' view, 2021
Saemundur Thor Helgason, Solar Plexus Pressure Belt™G2,
3ge3 Project, Shanghai, visitors' view, 2021
Saemundur Thor Helgason, Solar Plexus Pressure Belt™G2,
3ge3 Project, Shanghai, visitors' view, 2021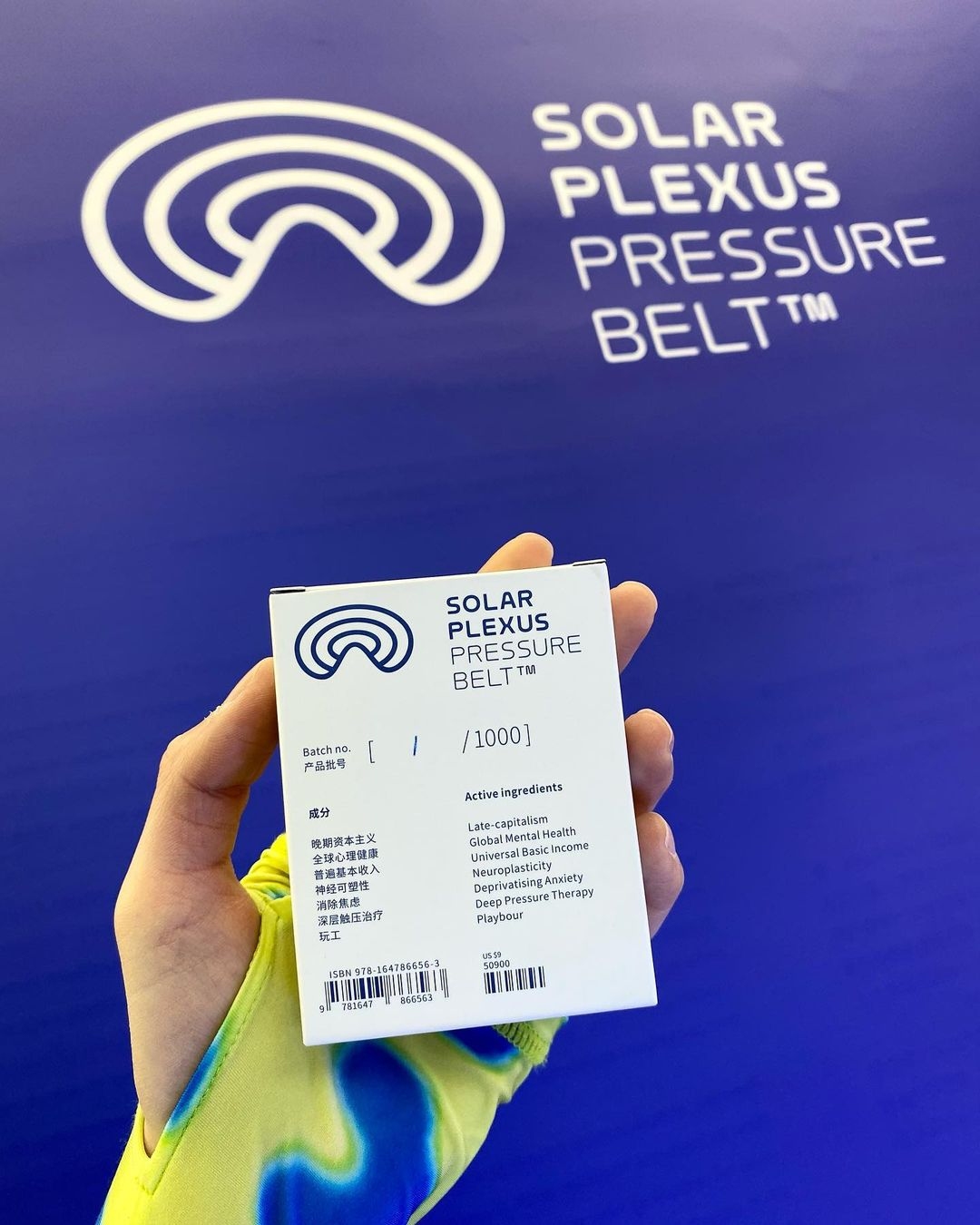 Saemundur Thor Helgason, Solar Plexus Pressure Belt™G2,
3ge3 Project, Shanghai, visitors' view, 2021
Saemundur Thor Helgason, Solar Plexus Pressure Belt™G2,
3ge3 Project, Shanghai, visitors' view, 2021


Saemundur Thor Helgason, Solar Plexus Pressure Belt™G2,
3ge3 Project, Shanghai, visitors' view, 2021
Saemundur Thor Helgason, Solar Plexus Pressure Belt™G2,
3ge3 Project, Shanghai, installation view, 2021
Saemundur Thor Helgason, Solar Plexus Pressure Belt™G2,
3ge3 Project, Shanghai, installation view, 2021
Saemundur Thor Helgason, Solar Plexus Pressure Belt™G2,
3ge3 Project, Shanghai, installation view, 2021
Saemundur Thor Helgason, Solar Plexus Pressure Belt™G2,
3ge3 Project, Shanghai, installation view, 2021
Saemundur Thor Helgason, Solar Plexus Pressure Belt™G2,
3ge3 Project, Shanghai, installation view, 2021
Solar Plexus Pressure Belt™G2
3ge3 project

2021
Vapour Products℠_Solar Plexus Pressure Belt™G2
23.01.2021 - 28.02.2021
Artist: Saemundur Thor Helgason
Curator: Milia Xin BI
Fashion Design: Agata Mickiewicz
Graphic Design: Gabríel Markan
Production: Félag Borgara (Fellowship of Citizen)
Venue: 3ge3 project
Address: 3ge3 project No.243-1 middle wulumuqi rd., Xuhui Shanghai
3ge3 project is pleased to present Vapour Products℠_Solar Plexus Pressure Belt™G2, a solo exhibition by the Icelandic artist Saemundur Thor Helgason. Vapour Products℠_Solar Plexus Pressure Belt™ transforms the shop space into a new product launch event, featuring an anxiety reducing fashion item in different sizes, a short film entitled WORKING DEAD, and an accompanying artist book featuring written contributions from Sophie Hoyle, Nick Srnicek and Milia Xin BI.
Advances in information technology encourage faster speeds, wider radiation areas, and increasingly more precise and denser links, putting people in a new desire-controlled system. The rapid turnover of capital has brought about the acceleration of production time, and the rapid exchange and consumption are combined to make people forget their regrets, as well as their commitments to fulfil promises. The constant creation and elimination of consumer products make people dissatisfied with the existing products because there are always newer and better products appearing. As a result, to love the new and loathe the old becomes the norm. People are increasingly unable to rest on the status quo, which leads to multi-contradictious living conditions, and persistent excitement and anxiety.
Periodic obsolescence raises the need for replacement and enhancement. Before people have time to become familiar with a product, it is already on the verge of obsolescence. Meanwhile, the news of releasing new products is occupying people's limited attention and soon budget. But to what extent has such a quickly updated product fulfilled its promise? And has it had a breakthrough in content, function and aesthetics? Or is this just a statement of an overwhelming victory? Is there a need to come up with an alternative solution rather than providing an effective short-term dominance? We may need long-term care and way of thinking, combining product innovation with individual demands, instead of basing on profit margins or seeking to monopolize the industry. Vapour Products℠ curatorial project was born from such thinking. Incorporating the creative work of artists, we are committed to developing products that raise questions. The name Vapour Products℠ is inspired by the hybrid word "vapourware", which refers to an official launch of a mythical software product and exaggerated promises to attract investment funds, but these are products that have never been manufactured in reality. The Vapour Products℠ series use a combination of works, exhibitions and publications, proposing alternative life concepts, critical solution practices, and attempts to provide hypothetical plans for in-depth cooperation between enterprises, brands, and white cubes.
As the first research and development product for Vapour Products℠ curatorial project, Solar Plexus Pressure Belt™, developed by artist Saemundur Thor Helgason, responds to how to self-manage anxiety and frustration caused by financial insecurities. The second-generation product (G2), made in collaboration with fashion designer Agata Mickiewicz and graphic designer Gabríel Markan, uses ergonomic design and deep-touch pressure technology (DTP) to stimulate the solar plexus without using pharmaceutical medications – the solar plexus, a complex of ganglia and radiating nerves of the sympathetic system at the pit of the stomach is stimulated to alleviating anxiety. The launch and display of the product is located in the first offline experience space of the art life brand, 3ge3 project. Solar Plexus Pressures Belt™ can be worn or purchased to continue to stimulate audience participation and expansive discussions. The Solar Plexus Pressure Belt™ is produced by Félag Borgara (Fellowship of Citizen), an interest group lobbying for Universal Basic Income in Iceland.
About the Curator
Milia Xin BI, writer and curator based in Shanghai. She is the Executive Director of Chronus Art Center, and also leads the curatorial vision of public events at CAC. Her curatorial practices focus on the intersection of arts, decentralised technologies and contemporary social-culture/subculture. BI is also the co-founder of MondayOFF惬意忙, a self-publishing brand since.